AI Paraphrasing Tool & Article Spinner
Go Unlimited!
Difference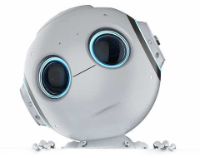 Enter your text into the box on the left and click rephrase.
I'm working on your request, please wait...
Click any sentence to get more choices!
Articles
New
Please keep in mind that AI can be unpredictable, inaccurate and offensive, so be sure to fact check and remove offensive or obscene material.
Chugzi™ is an SEO copywriter's dream, delivering human-quality content with little to no effort. Try the free demo above and see the power of Chugzi™ for yourself.
If you are a Blogger, Copywriter, SEO Expert or even a Student, you know how challenging content creation can be. With Search Engine's constantly changing algorithms that check websites for duplicate content compliance, Chugzi.com is a guaranteed tool to refresh all your SEO content with ease. The paraphrasing tool saves you hours spent on writing new content or updating high-traffic articles on your website or blog. The website runs on non-deterministic AI, meaning each output paraphrase could be completely different each time the same input is received. Chugzi™ comes with a powerful streamlined editor – that allows you to rephrase documents of any length, and even individual sentences within a document, as much or as little as your heart desires. Choosing Chugzi.com as your companion for delivering fast and unique content gives you an edge over your competition and frees up countless hours of your time so you can enjoy life just a little bit more and spend less time crammed behind a desk.
Paraphrasing AI Tool

Chugzi™ enhances and rewrites your articles, sentences and paragraphs using AI.
AI Article Spinner
Chugzi™ allows you to spin a single article into dozens, or even hundreds of articles.
New
Ever-growing Article Database

Paid members get full Private Label Rights (PLR) to rephrase, sell and claim ownership.
AI Grammar and Spelling Repair
Chugzi™ looks for and corrects your grammar, spelling and punctuation mistakes.